Cleopatra's milk & rose bath + bath bomb with surprise
There is nothing easier to make and yet wonderful to enjoy than a milk bath!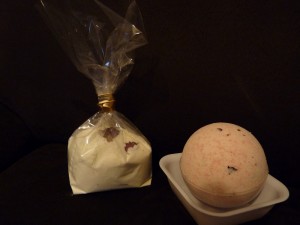 The best part of it is that you can use this milk bath as an ingredient to create a wonderful bath bomb, so you can make 2 products out of one!
Recipe for Cleopatra's milk & rose bath
Material
mixing bowl, spatula or spoon
Ingredients (quantity for 2 baths)
3 oz (80 g)  of powdered milk (or 1.5 oz (40 g)  powdered yogurt + 1.5 oz (40 g) powdered milk)
1 oz (30 g ) baking soda (sodium bicarbonate)
1 oz (30 g)  cornstarch
1 handful of dried rose petals
20 drops essential oil rosewood
–      20 drops rose fragrance oil
Instructions
Mix all the powders thoroughly in a bowl. Then stir in the essential oils and at the end gently mix in the dried rose petals. Wrap in a transparent bag.
How to use it
Dissolve two handfuls in a bath full of warm water and soak in!
Recipe for Cleopatra's bath bomb (with a small surprise!)
Material
bath bomb mold (or a meatball  maker), whisk, bowl
Ingredients (for 1 big bath bomb)
2oz (60g)   baking soda
1 oz (30g)  citric acid
1 oz (30g)  Cleopatra's milk & rose bath from previous recipe
0.15 oz ( 5g ) ~ 1 teaspoon jojoba oil (or other soft oil of choice)
1 small heart made from cocoa butter (optional)
Instructions
Mix well baking soda, citric acid and Cleopatra's milk &rose bath
Stir in well the jojoba oil
Fill half of the mold with the mix and add the small heart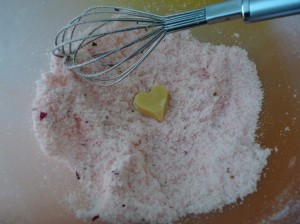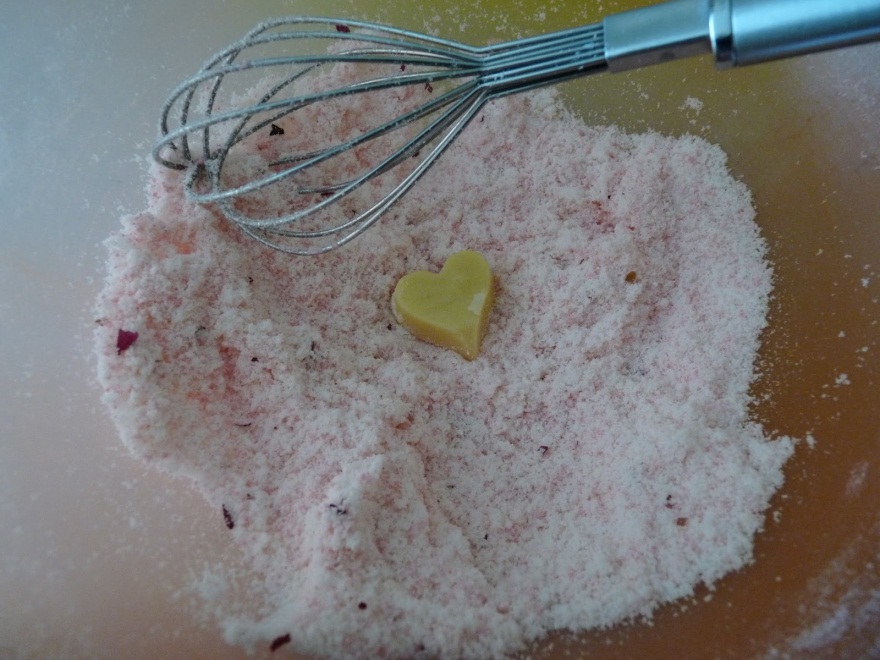 Fill the other half of the mold with the mix and push the two parts together, creating a bath bomb
Gently unmold and let dry in the oven at 122°F (50°C)
Wrap nicely
How to use it
Fill the bath with warm water and put the bath bomb in. It will sprinkle. At the end, the small cocoa butter heart will appear and can be used for an underwater body massage 🙂
Didn't find any related posts :(