Coconut hair conditioner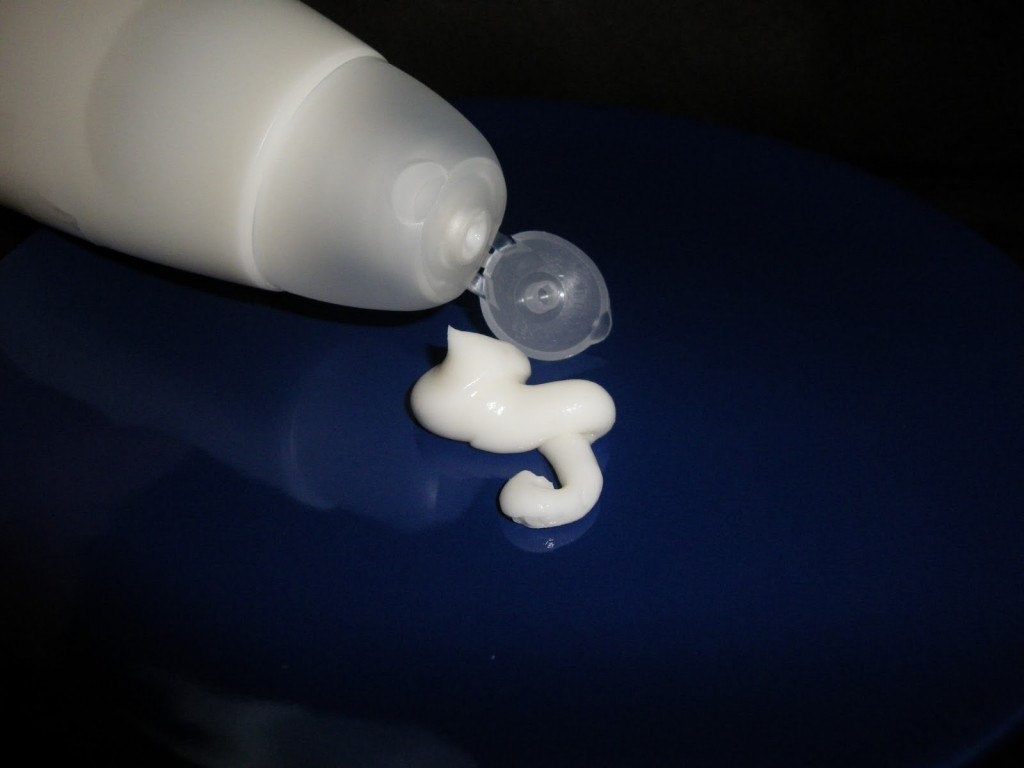 This is the recipe from the book La cosméto au naturel from Laurence Dupaquier.
I adjusted it a bit, using just a half of Olivem1000 (didn't have more), so I added co-emulsifier glyceryl stearate (home-made). Actually, I tried to use solely glyceryl stearate, but it did not work.
Thanks to glyceryl stearate (?) the consistence is very smooth.
Recipe for 250g
Distilled water
120g
Jojoba oil
12g
Emulsifiers
Glyceryl stearate
16g
Olivem1000
8g
…..if you don't have glyceryl stearate,
you can either make it (HERE),
or follow the original recipe
and use 16 g of Olivem1000.
Mix all these ingredients (water + jojoba oil + emulsifiers) in water bath and wait until emulsifiers dissolve, then mix thoroughly.  When the emulsion takes place, put the recipient in cold water and add the following (slowly, still mixing well):
12 g liquid honey
23 g thick coconut milk
10 g glycerine
if you have, add a preservative according to manufacturer recommendations and several drops of essential oil of your choice (for example Ylang-ylang) or another fragrance.
UPDATE 18/10/2012: However, this recipe is not really appreciated by my thin hair. It leaves it heavy. I would use it maybe as a mask before shampooing.
Didn't find any related posts :(