Lavender soap with hanger swirl
There are hundreds of lavender soap recipes around. I know…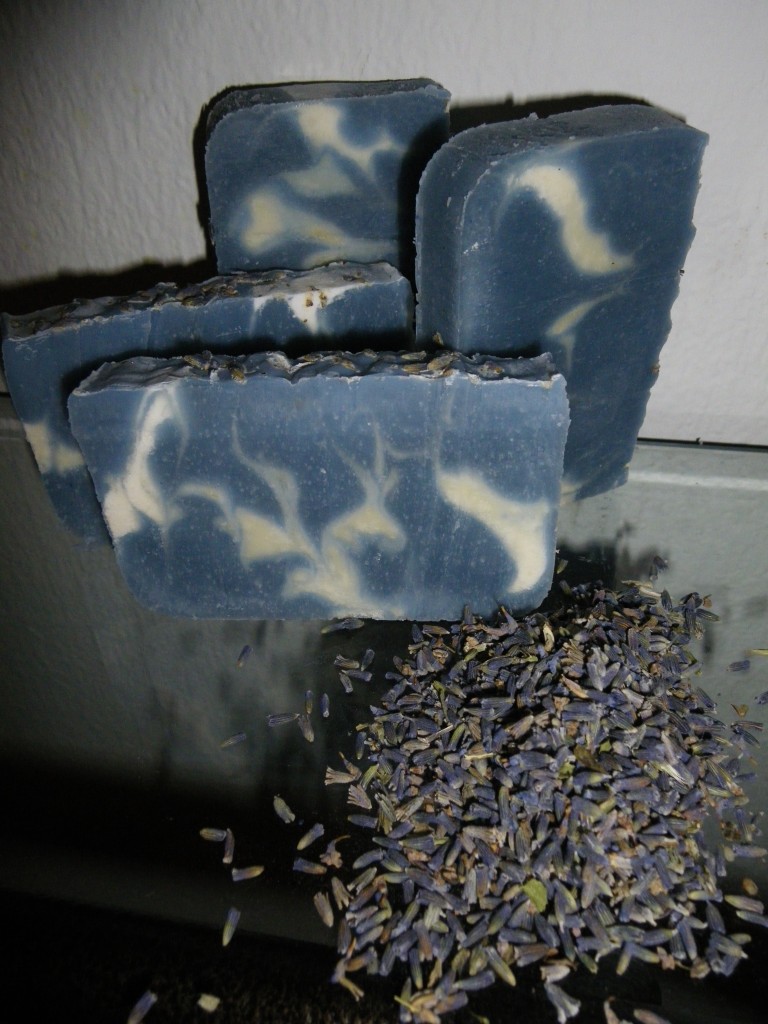 Well, here is mine, palm-free recipe and I am quite proud of it 🙂
I tried here a hanger swirl – watch the video to see the technique.
I have made only three layers – blue – white – blue and used a spoon, much like in the video above.
oz

g
ingredient

15.87 oz

450 g
coconut oil

21.16 oz

600 g
olive oil

5.47 oz

155 g
NaOH

11.85 oz

336g
lavender infusion in distilled water

in trace

0.035 oz

1 g
blue mineral oxide

0.71 oz

20 g
glycerine

0.55 oz

15.4 g
lavender essential oil
1) Prepare your lavender infusion – pour 13.4 oz (380g) of distilled water over two handfuls of dried lavender, stir and let sit around 30 minutes.  Strain the liquid through a cloth. The infusion will be dark brown.
2) Mix your blue mineral oxide with glycerine and let sit for 30 minutes – this is the time needed for the oxide to dissolve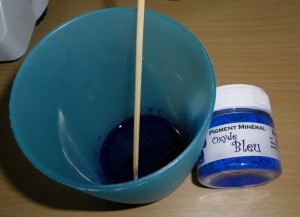 3) Dissolve your NaOH in the lavender infusion, let cool down.
4) Melt coconut oil and mix with olive oil, let cool down
5) Pour the lye solution into the oils, blend until light trace, then add the lavender essential oil

6) Measure 320 ml (10.8 oz) of the soap in a separate bowl – this will be the white part
7) Blend well the blue oxide/glycerine into the rest of the soap
8) Pour part of the blue soap on the bottom of your mold and than using a spoon pour the white soap layer. Alter the blue and white layers, always using a spoon
9) Use a hanger to make a hangar swirl
10) Sprinkle the top with lavender buds
11) Insulate and cut within12-24 hours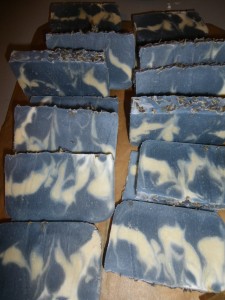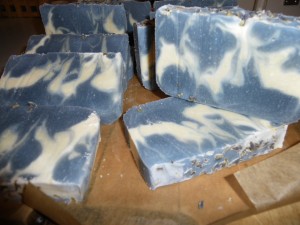 Didn't find any related posts :(