Herbal soap with bamboo impression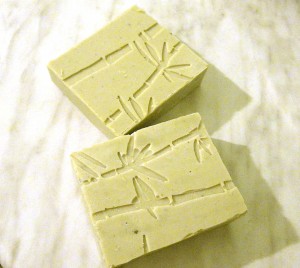 Method: Cold process
Mold: Old drawer lined up with plastic sheet and silicone sheet with bamboo pattern
It's been a while since I did not soap and so last Sunday I spent my afternoon soaping!
I realized that I have never made a herbal soap and at the same time I was dying to try my new impression mat with bamboo pattern!
As usually, I soaped from what I had at home and I had almost nothing, so I sent my hubby to buy olive oil and contented myself with the following simple recipe 🙂
Recipe
1600g Olive oil pomace
300g Palm oil
100g Castor oil
258g NaOH
760g Distilled water
At trace: 40g green clay
9.8g (10ml) EO ginger
4.29g (5ml) EO thyme
4.75g (5?ml – what was left in the bottle) EO sage
8.61g (10ml) – EO petitgrain
10g – EO lemon
Instructions
0. First, I prepared my mold, lined it with plastic sheet and then the bamboo silicone mat.The mat was larger than the mold, so I used the rest of it for covering soap from the other side.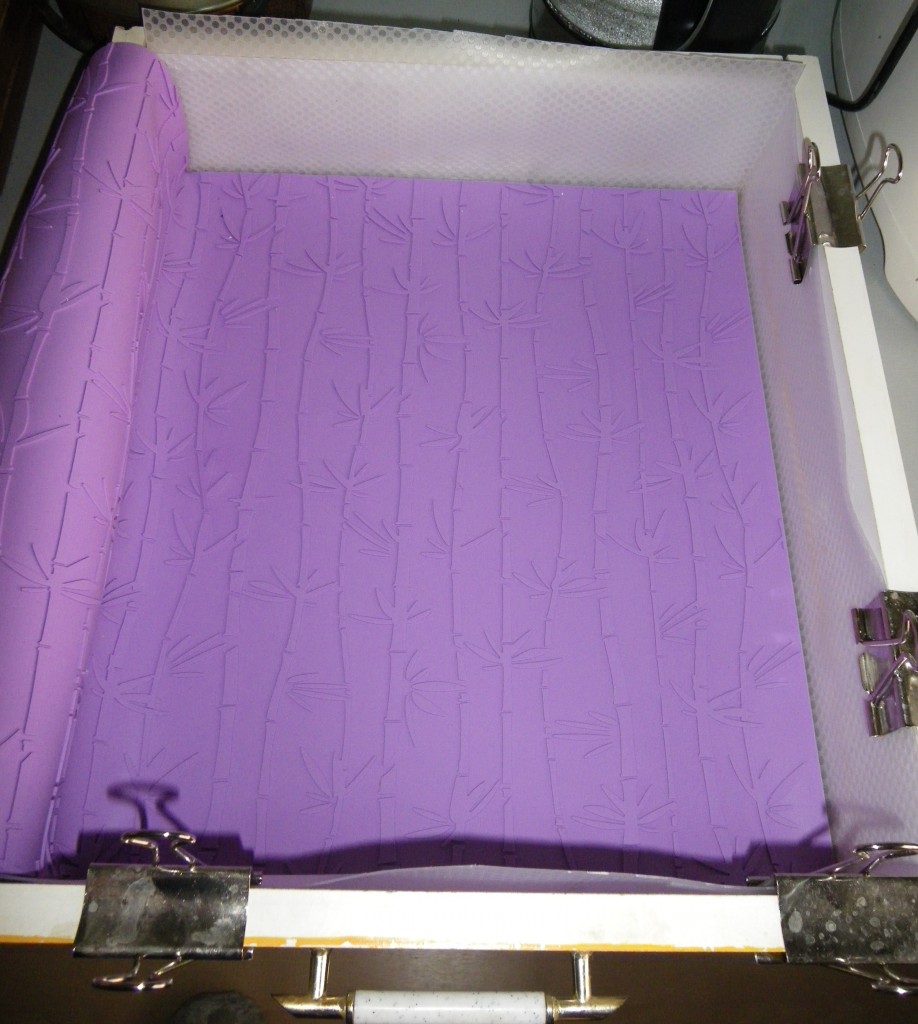 1. I prepared my lye and let it cool to 50°C
2. I melted palm oil directly in its bottle by immersing it in warm water. Than I added it to the rest of the oils.  OIls were at 26°C when I poured lye into them.
3. I stirred everything by hand first (no blender), because I know that castor oil is accelerating the trace and I needed to mix in well the green clay.
4. In very light trace I mixed the clay with small amount of soap.
5. Then I poured the clay into the rest of the soap and after thorough hand stirring I used blender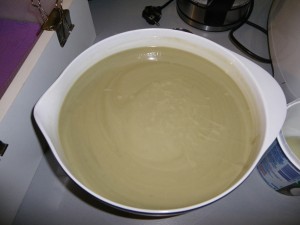 6. At thicker trace I added essential oils
7. I poured the soap into the mold and used the rest of the silicone mat to cover the soap – as you can see below, I did not really manage to cover it uniformly, although I tried.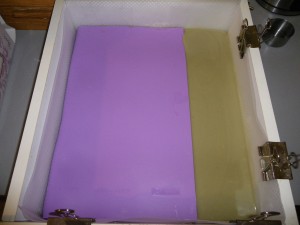 8. 26 hours later, I unpacked and unmolded the soap – it did not pass the gel phase, but was already hard enough to cut.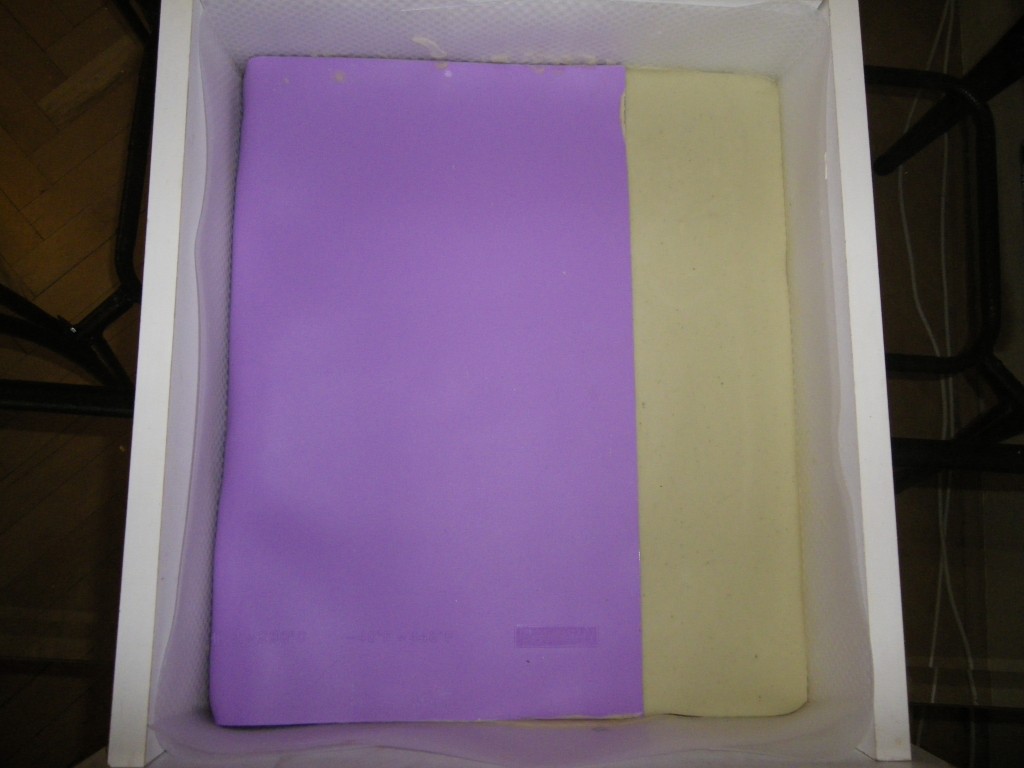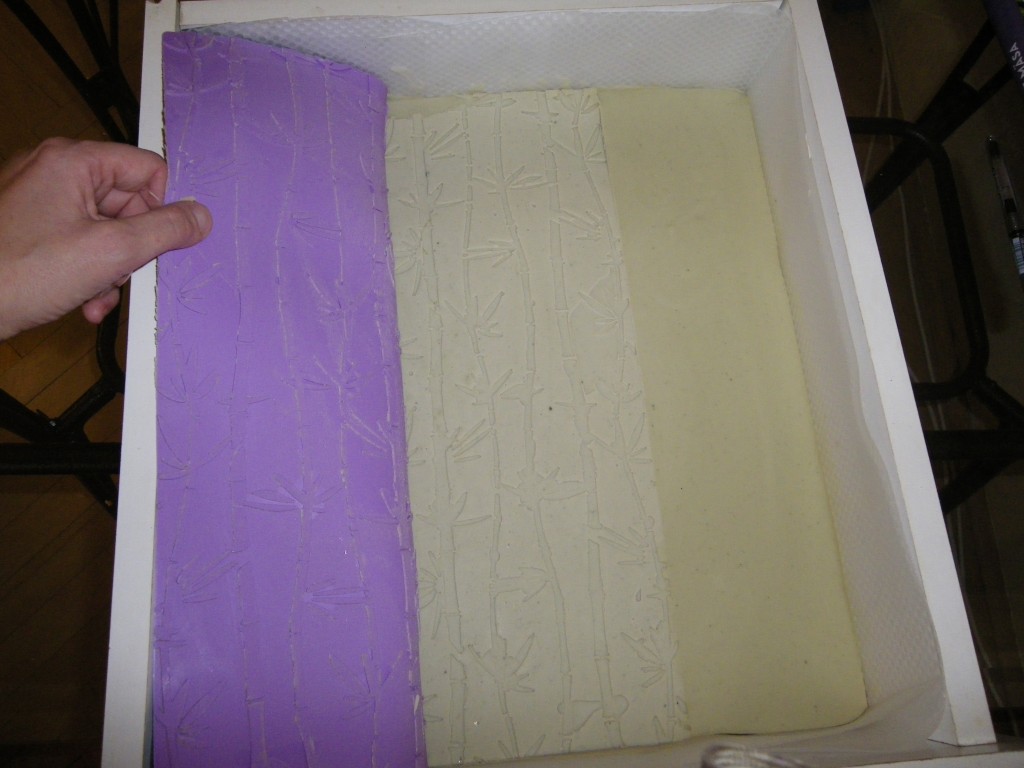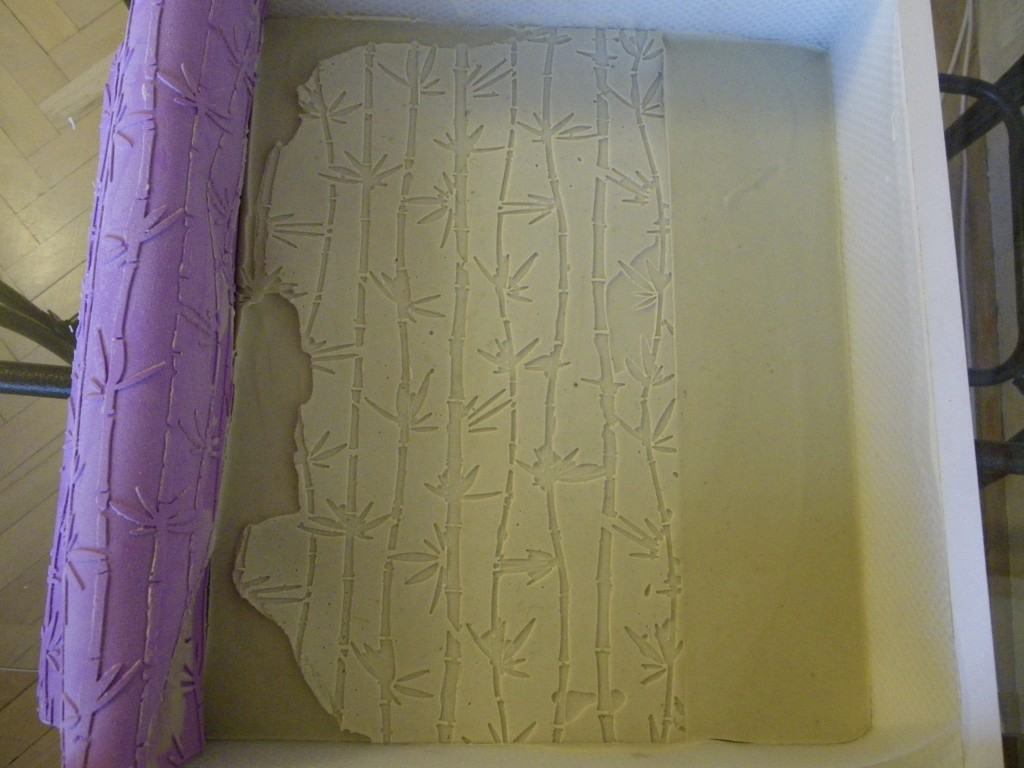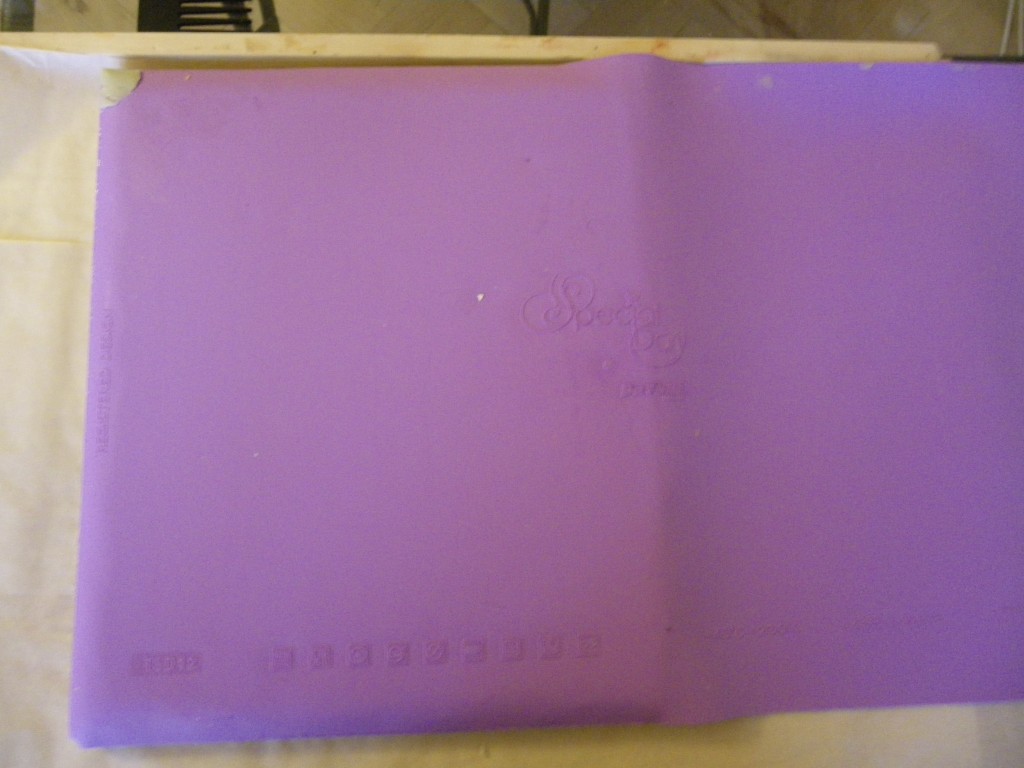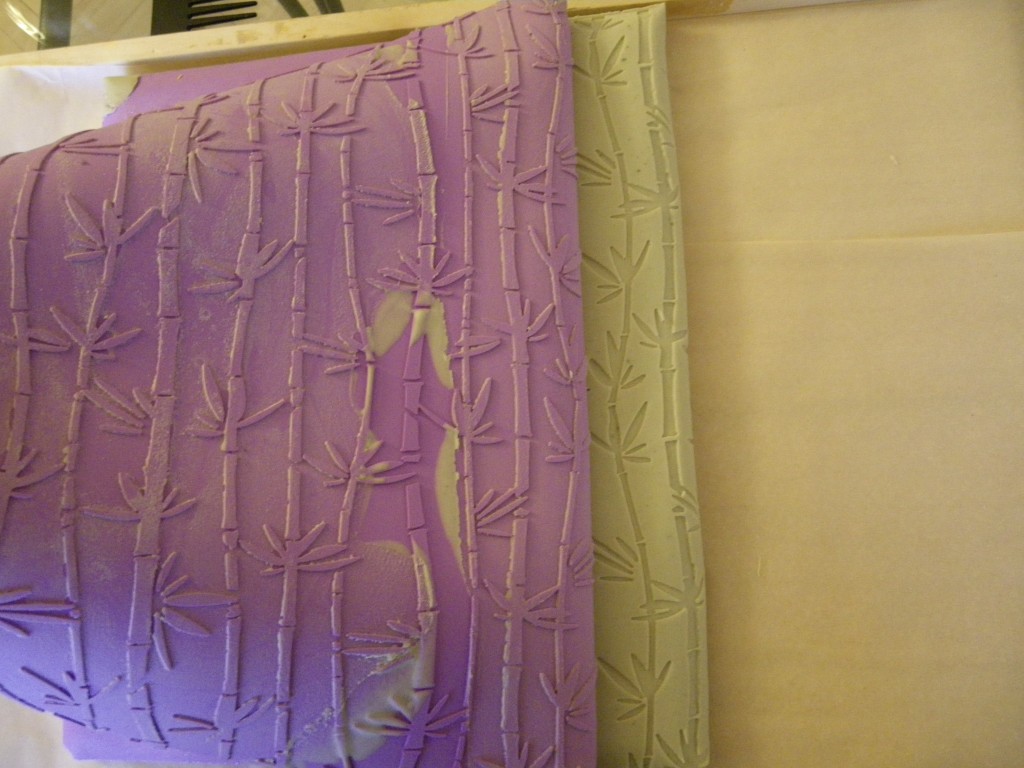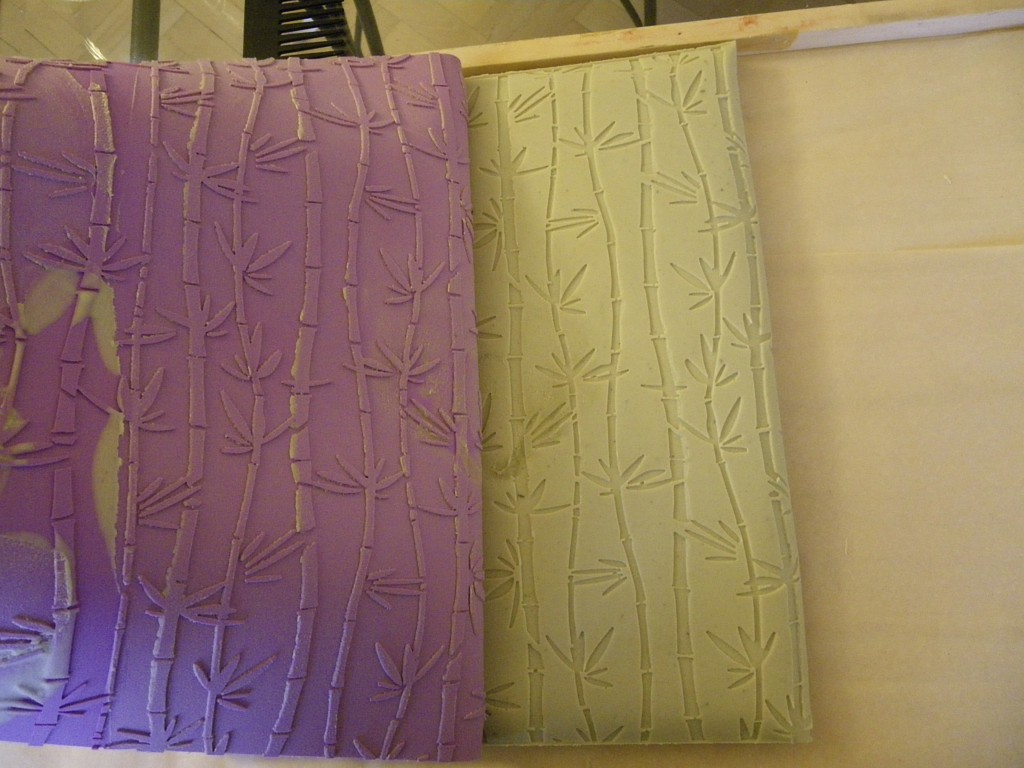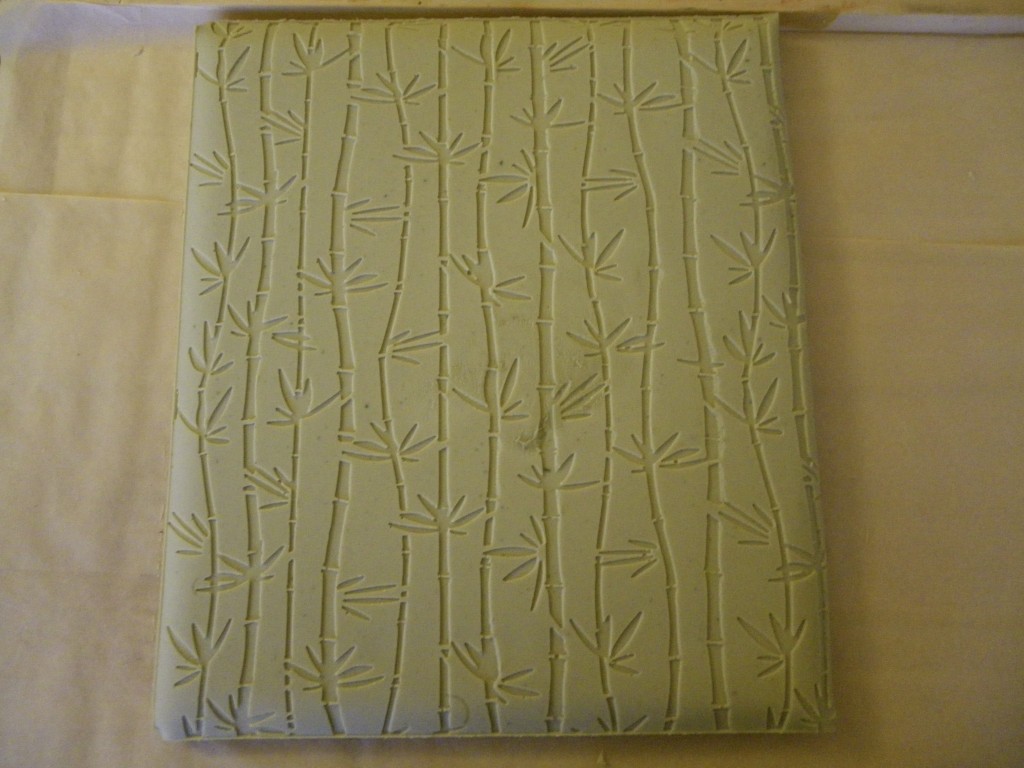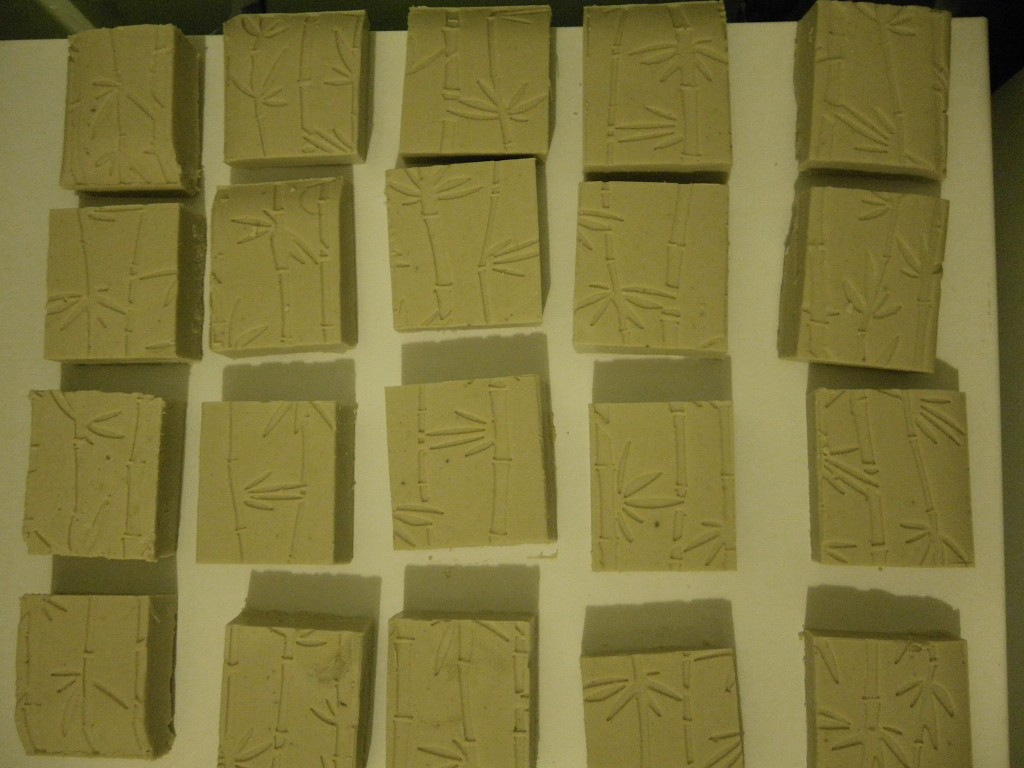 9. Some of the soaps have two side impression! I love silicone impression mats, do you? 🙂
Didn't find any related posts :(