Honey bee – LUSH like bath bomb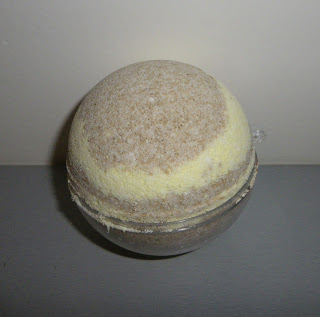 Another bath bomb inspired by LUSH…
It smells heavenly honey like and contains rhassoul clay.
Recipe
(for 3 bath bombs 7cm diameter)
340g baking soda
170g citric acid
  18g rhassoul
    8g honey
    6g aloe vera juice
    1ml yellow food colouring
    2g Red orange EO
    2g  Green margarine (or Bergamot) EO
    2g  Honeywash fragrance oil
Instructions
1. Mix well baking soda and citric acid together with aloe vera juice. Divide into 2 parts.
2. Stir in the first part the rhassoul and essential oils
3. Add honey, honeywash fragrance and yellow food coloring into the second part and stir in well
4. Make bath bombs by altering layers of rhassoul and honey yellow parts.
5. Let dry for about 24 hours
6. Your Honey bee LUSH like bath bomb is ready, enjoy! 🙂
Here are two videos on Honey Bee LUSH bath bomb :
Lush Manufacturing Video – how it is made: Honey Bee

Honey Bee – Lush bath bomb – how it fizzes 🙂

Didn't find any related posts :(